Following the success of the first ESHNR Masterclass last December, we are delighted to announce our next event which will be held online between December 08-11, 2022. This exciting course aims to find a balance between learning from the convenience of your own home and interacting with delegates and expert tutors. Using innovative software, you will be able to look through imaging cases at your own pace whilst learning in real-time from the highly experienced faculty.
The content will be different from the last meeting which focussed more on the skull base region. This meeting will explore refresher and challenging areas with particular reference to upper aerodigestive tract, soft tissue neck, oncology and neck glands.
The programme will include short lectures highlighting recent developments, imaging techniques, relevant anatomy and pathology, followed by case-based discussion in small-group workshops giving you the opportunity to ask questions and receive feedback. Aimed at Radiologists with an interest in, and experience of, head and neck radiology, this course will help all those who wish to brush-up on their anatomy, learn about latest developments and add value and structure to their imaging reports.
Whether you have recently qualified or been in practice for years, this programme has something to offer. We look forward to 'seeing' you there!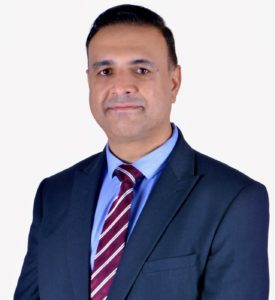 Salman Qureshi, Abu Dhabi/AE
Masterclass Organiser